Enjoy any one of our amenities at any of our properties.

INSPIRATION IS JUST AROUND THE CORNER
The BECO Living Room is just the place to unleash your potential, and find the power to transform your ideas into action. Stimulate your imagination by getting out of your everyday routine and into comfortable sofas and oversized lounge chairs. Let this relaxing environment awaken your creativity.

EXPRESS YOURSELF
The BECO Conference Centers provide complimentary meeting and presentation space for customers and their guests. Conference Centers are scattered throughout our portfolio and can be used by any BECO customer.

RAISE YOUR PULSE
BECO Fitness offers state-of-the-art equipment with a wide array of cardiovascular machines, top-of-the-line strength systems and group fitness classes that will surely raise your pulse. The fitness centers feature changing rooms, lockers and showers.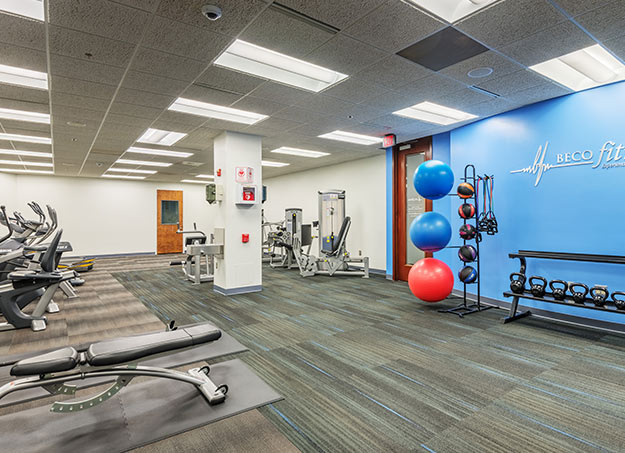 Fairfax, VA
3975 Fair Ridge Dr, Fairfax, VA.
Open 24/7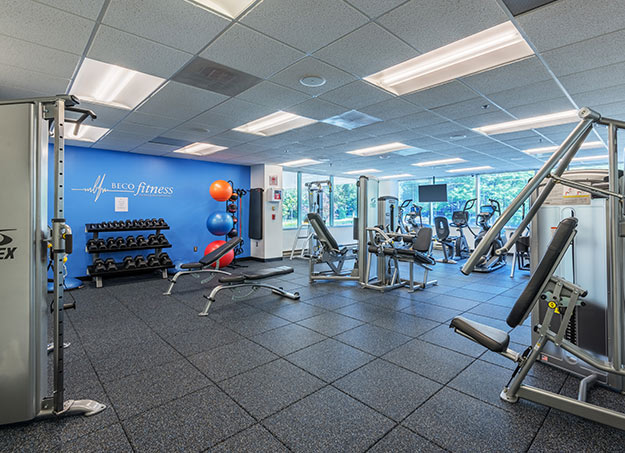 Alexandria, VA
5285 Shawnee Rd, Alexandria, VA.
Open 24/7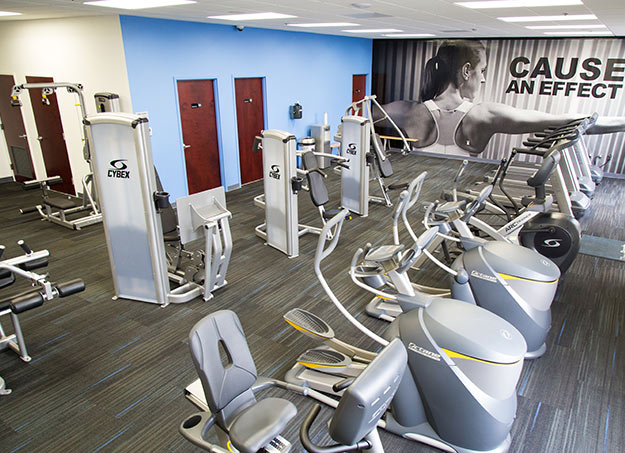 Columbia, MD
7100 Columbia Gateway Dr, Columbia, MD.
M-F 5:00 a.m. to 9:00 p.m.